Company Overview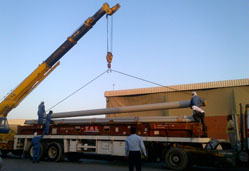 TransWorld Shipping Services LLC was established in June 2002, in Dubai, United Arab Emirates, as limited liability Company, by a group of professionals with a collective experience of more than fifty years in the shipping industry.
The company was issued a Trade License from The Department of Economic Development, Dubai, to operate as a "Freight Forwarder" and alsotoactas "Ship's Agents". While the activity of the company was "Freight Forwarding" both by Sea and Air, it was also licensed to offer other related services such as Cargo Clearing, Cargo loading and unloading, Cargo Shipping,Cargo Packaging and Storing, Warehousing and Consolidation. The company is licensed to operate in all areas with in the United Arab Emirates.
Vision & Mission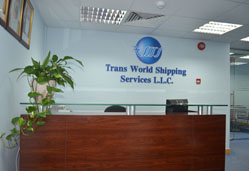 We provide effective support to clients throughout the world, in Middle East, Europe, North and South America, Asia Pacific and Sub-continent.
We specialize in complete supply chain management, Our services include documentation, freight broking, customs clearance, international and intrastate multimodal transport, warehousing and distribution.The recent addition to the chain was a warehouse establishment in Jebel Ali Free Zone. Our business relies on strong organization skills and expert.